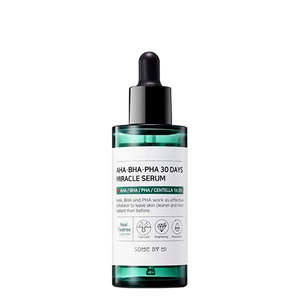 Description 
Immediate soothing and Improving Acne/Pimple troubled Skin
100% Natural Ingredient, No 20 Harmful Ingredients
COntains Centella Asiatica Extract of 14.5%, AHA/BHA/PHA
Contains Teatree 10,000ppm
How to use 

1. After applying toner, take 3-4 drops of the serum and apply to your skin. 
2. Suitable for day & night use. 
3. Apply sunblock after serum is used during the day. 
Ingredients 
Melaleuca Alternifolia(Tea Tree) Lead Water, Centella Asiatica Extract, AHA, BHA, PHA
*Kindly note that results from the use of beauty product above may vary depending upon the individual and will depend on multiple factors, which include but are not limited to your age, gender, skin type and condition, use of other products used, health history, lifestyle, and diet.