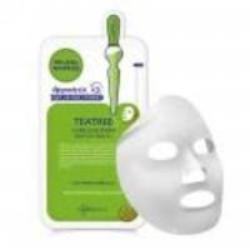 Description
 The Mediheal Teatree Healing solution Essential mask is a mask formulated with tea tree leaf oil, pine needle and portulaca oleracea extracts.
Usage
1. After face wash apply ampoule evenly onto face and wrap face for absorption.
2. Place mask onto face and remove after 10~20 minutes.
*Kindly note that results from the use of beauty product above may vary depending upon the individual and will depend on multiple factors, which include but are not limited to your age, gender, skin type and condition, use of other products used, health history, lifestyle, and diet.