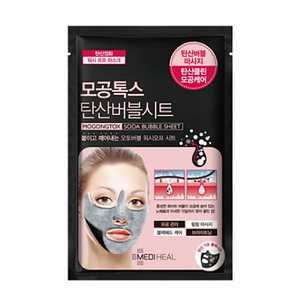 Description
Sparkle can feel self-bubble filling system. 
Pore clean
Peeling Massage
Brightening
Black Head
Self Bubble Peeling System
Wash off bubble sheet auto pull off putting – even when rinsed and paste only the dead skin is removed and the skin is smooth rich white fine foam bubbles to clean up waste and microscopic keratin found hiding in the pores.
Usage
1. After wash and dry your face, wear the sheet with proper positioning of nose and lips area. (Please do it immediately after unpack the pouch.)
2. Take off the sheet when Carbonated bubble comes up fully, for 10 minutes.
3. Massage your face with bubble residues and wash off with lukewarm water cleanly.
 *Kindly note that results from the use of beauty product above may vary depending upon the individual and will depend on multiple factors, which include but are not limited to your age, gender, skin type and condition, use of other products used, health history, lifestyle, and diet.