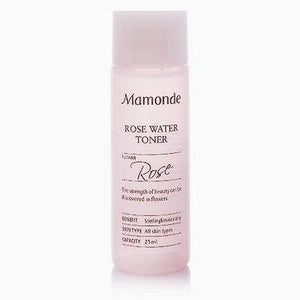 Rose water toner contains 90.97% rose water, instead of regular water, for more soothing hydration with each swipe
Soothing, moisturizing effects of Damask Rose water - We've picked Damask Roses that ere grown in morning dew to deliver soothing and moisturizing effects for the skin.
Makes the skin look clearer and more energized - It effectively takes care of dead skin cells and skin texture for clearer, refreshed looking skin.
Formulated without 7 ingredients - Free of animal ingredients, mineral oil, polyacrylamide, imidazolidinyl urea, triethanoamine, silicone oil, synthetic pigment
Usage
1. Apply using a cotton pad after cleansing.
*Kindly note that results from the use of beauty product above may vary depending upon the individual and will depend on multiple factors, which include but are not limited to your age, gender, skin type and condition, use of other products used, health history, lifestyle, and diet.