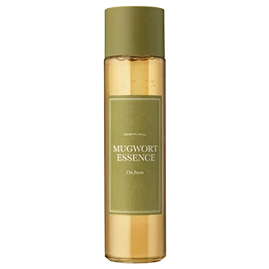 Description
This is a soothing essence made with the single ingredient of Mugwort Extract. The refreshing fluid formula adheres and absorbs into the skin to soothe sensitive skin and recharge moisture from within.
Usage 
1. After cleansing, prep the skin with the toner.
2. Dispense an appropriate amount of the essence and gently pat over the face to promote absorption, starting with the most sensitive areas.
Ingredients
Artemisia Princeps Extract 100%
* Kindly note that results from the use of beauty product above may vary depending upon the individual and will depend on multiple factors, which include but are not limited to your age, gender, skin type and condition, use of other products used, health history, lifestyle, and diet.