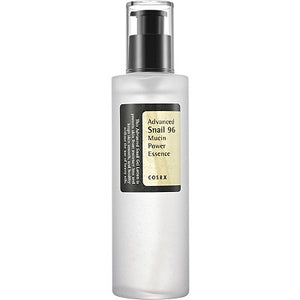 Description
Serves to: 
Reform skin elasticity
Provide nutrition 
Improve skin vitalization 
Increase skin hydration
Usage
1. Apply on the forehead and the nose, lightly touch so as not to cause heaviness.
2. Apply on the cheek, spread a generous amount and rub enough to soak into the skin.
3. For under eye area, tap as if playing the piano, to make the skin absorb the essence. 
Ingredients
Snail Secretion Filtrate, Betaine, Butylene Glycol,1,2-Hexanediol, Sodium Hyaluronate, Panthenol, Arginine, Allantoin, Ethyl Hexanediol, Sodium Polyacrylate, Carbomer, Phenoxyethanol
*Kindly note that results from the use of beauty product above may vary depending upon the individual and will depend on multiple factors, which include but are not limited to your age, gender, skin type and condition, use of other products used, health history, lifestyle, and diet.