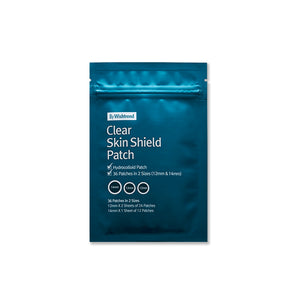 Description

This hydrocolloid acne patch protects the skin against dirty water, dust and physical contact. The thin, breathable fabric quickly absorbs impurities while naturally covering problem areas. Irritation-free spot care for breakouts and pimples.
Usage
1. Clean and dry the problem spot before use.
2. Select the right patch for individual problem spots.
3. Gently press the adhesive side of the patch over the problem spot to cover it completely.
Ingredients
Hydrocolloid Sheet 9
*Kindly note that results from the use of beauty product above may vary depending upon the individual and will depend on multiple factors, which include but are not limited to your age, gender, skin type and condition, use of other products used, health history, lifestyle, and diet.